Shopping Cart
Your Cart is Empty
There was an error with PayPal
Click here to try again
Thank you for your business!
You should be receiving an order confirmation from Paypal shortly.
Exit Shopping Cart
Schedule Your Free Estimate Today:
| | |
| --- | --- |
| Posted on March 25, 2015 at 8:00 PM | |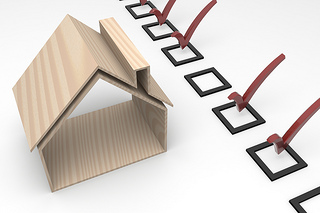 Daily life would be unthinkable without the availability of electricity. While the occasional power outage reminds us that candles and barbecue grills are poor substitutes for reading lamps and microwaves, prolonged problems with a home's electrical system have the potential to cause significant interruptions in daily living. There are three steps to ensuring that you will enjoy continued access to electricity in all situations.
System Inspection
A system inspection is the first step to enjoying your home's electricity safely and with a minimum of interruptions. Walk through your rooms and take note of your outlets. Are there some that do not support any electrical appliances? Are there others that seem to have one or more extension cords plugged in? If so, you are looking at an unbalanced use of the home's circuits.
Extension cords – although handy – should be a temporary fix rather than a permanent solution to your power needs. If you are uncertain about your circuit loads, give Eric at NAE a call. He would gladly come out and do a system inspection for you.
Problem Mitigation
If you discover that you have outgrown your available number of outlets and circuits, we can easily install new circuits and outlets to power your new appliances. In the alternative, consider a reduction of any appliances that are currently plugged in. Are there some machines that you do not really use all the time? Perhaps you could store them in a cabinet or at least unplug them until you have a need for them. This frees up not only useful counter space but also opens up some much-needed outlet space.
Professional Improvement
Of course, there comes a time when a professional should be consulted. This free electrical safety checklist highlights the occasions when NAE not only ensure your continued enjoyment of electrical power but also your continued safety.
Dimming lights. If your lights occasionally flicker or dim, you may be looking at light bulb troubles. If this problem affects all lamps plugged into a circuit, you may be looking at wiring problems. This is a job for the professional.
Outlet troubles. Does your outlet feel warm or even hot to the touch? Are the edges somewhat discolored? Do you notice sparks coming from the outlet? You could be dealing with frayed wiring, which is a serious fire hazard! Do not let another day go by without calling a professional. Protect your safety by not using the outlet until after you get it fixed.
Appliance troubles. Does it seem like every toaster that is plugged into a certain outlet seems to break right away? Do you get a bit of a tingle when you touch an appliance? Does the coffeemaker have a burning smell when you turn it on? Sure, you could have bad luck with your appliances. Then again, you might be encountering uneven power flows that are causing your appliances to burn. An electrician is able to quickly ascertain where the trouble lies.
By the way, if you lose electricity every time a storm hits, let us know. We can easily install a BACK-UP GENERATOR that powers selected circuits in your home. Never lose another refrigerator or freezer filled with food again! 

Categories: Commercial New Install & Upgrades, Residential New & Rewiring
/